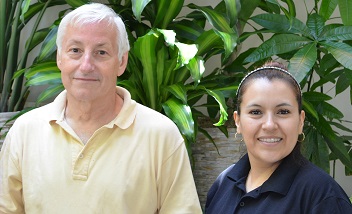 Gary Lucas & Maria Ramirez
Meet the Bruce's Flowers/Norwalk Wedding Team.
We are extremely lucky to have such a talented and experienced team in all our shops, and that especially goes for our wedding designers. Gary Lucas has been in the business since he was a child, and brings a New York flair to all of his floral designs. Maria Ramirez has been a part of our team for a long time and brings a creative eye to the team, helping the crew make your perfect day flawless.