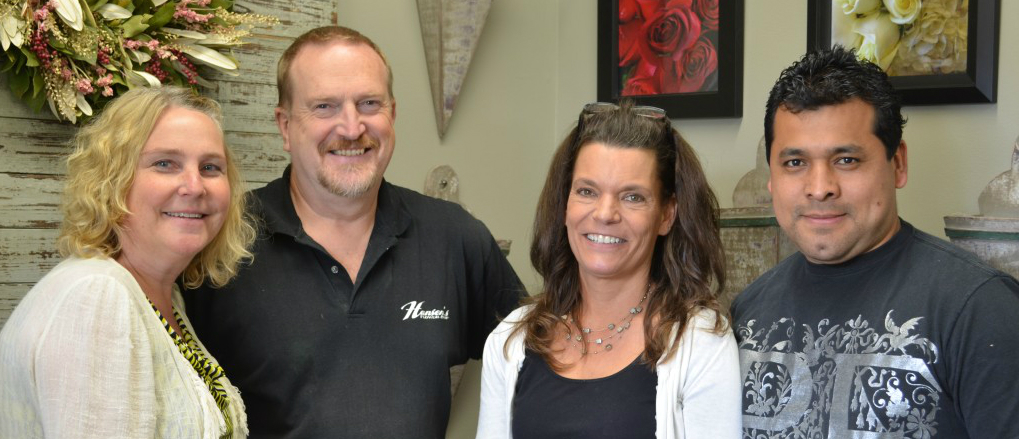 Tina Ahlberg, David Padua, Brenda Bonds & Edwin Henriquez
Meet Hansen's Flower Shop/Fairfield Wedding Team.
We are extremely lucky to have such a talented and experienced team in all our shops, and that especially goes for our wedding designers. Tina Ahlberg came to us all the way from Sweden, and has brought in a wonderful European feel to her floral designs. David Padua was the proud owner of Bridgeport's family-owned Tom Thumb Florist, and not only does exquisite tributes, but has been invited to the White House to decorate for the holidays many years in a row. Both Brenda Bonds and Edwin Henriquez have been a part of our team for a long time and bring their creative eyes to the team, helping the crew make your perfect day flawless.